Romans 12:2 And do not be conformed to this world, but be transformed by the renewing of your mind, so that you may prove what the will of God is, that which is good and acceptable and perfect.
---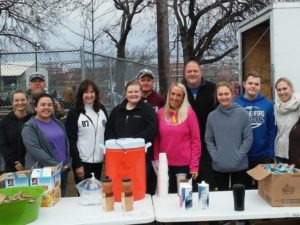 Hearts Full of Love is  about serving other people and sharing the love of Jesus. We are a volunteer-led ministry serving under-served populations in the Parker County, Texas area. The ministry is made up of dedicated volunteers
from a variety of churches, denominations, and backgrounds. We believe our ministry is that of hope to men, women, and children living in our community.
Hearts Full of Love began when the daughter of two of our leaders wanted to help serve the homeless and a small group began giving food and hygiene kits out on E. Lancaster Avenue in Fort Worth.  A couple years later, after becoming aware of the growing homeless population in Parker County, we decided to focus our efforts in our own community.
We know that God prepared us through the incredible experiences and friendships we built on E. Lancaster before calling us to Parker County. We have been blessed with an incredible family of supporters and volunteers.
We are grateful and oftentimes overwhelmed by the generosity and support of the community.
If you are interested in joining Hearts Full of Love at any of our outreaches, have donations you'd like to share, are interested in leading a sock-drive (or any other kind of drive!), please contact us! God is constantly blessing this little ministry and we'd love for you to be a part of it.
---
Galations 2:20 I have been crucified with Christ; and it is no longer I who live, but Christ lives in me; and the life which I now live in the flesh I live by faith in the Son of God, who loved me and gave Himself up for me.